Awaken your beauty and wellness with luxurious relaxation at Bourou NOGUCHI Hakodate.

Indulge yourself in a blissful relaxation after Onsen bathing with our exceptional aesthetic treatments.
Relaxing moment to spend at an aesthetic salon is one of the best parts of travel.
Inhale the natural scents of essential oils to calm your mind and body and exhale the stress of daily life.
SPA LOUNGE MAHORA SPA 宙 -sora-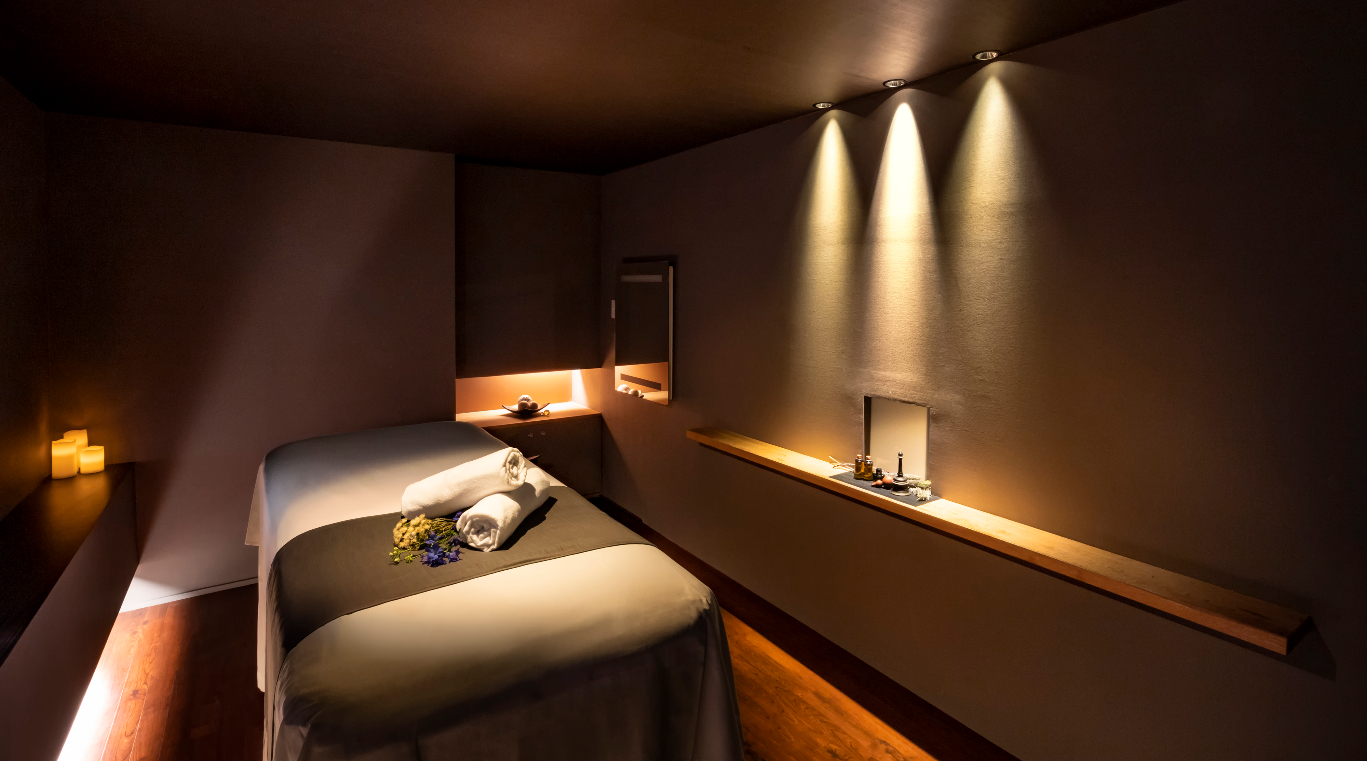 Revitalize your mind and body with ultimately relaxing aesthetic treatments in a tranquil private room.
Our salon provides you aesthetic treatments and massage menus to relieve your daily fatigue in a private room focused on comfort. Enjoy the relaxing time with your loved one together as gentlemen are welcome.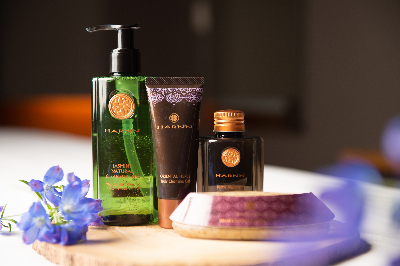 Hours of Operation:
4:00pm – 11:30pm on Weekdays
4:00pm – 12:00 Midnight on Sat, Sun and Holidays

Notes:
*Please note that spa treatments may not be recommended depending on poor skin and physical conditions.
*Unfortunately, no spa treatments can be offered during pregnancy.
*All services are available for both ladies and gentlemen.
*Nonguests are also welcome to all spa treatments.
*Our spa services are for relaxation purposes only, not intended as medical treatments.
*Reservations for any spa services are required.
BEDROCK BATH SHIZUKA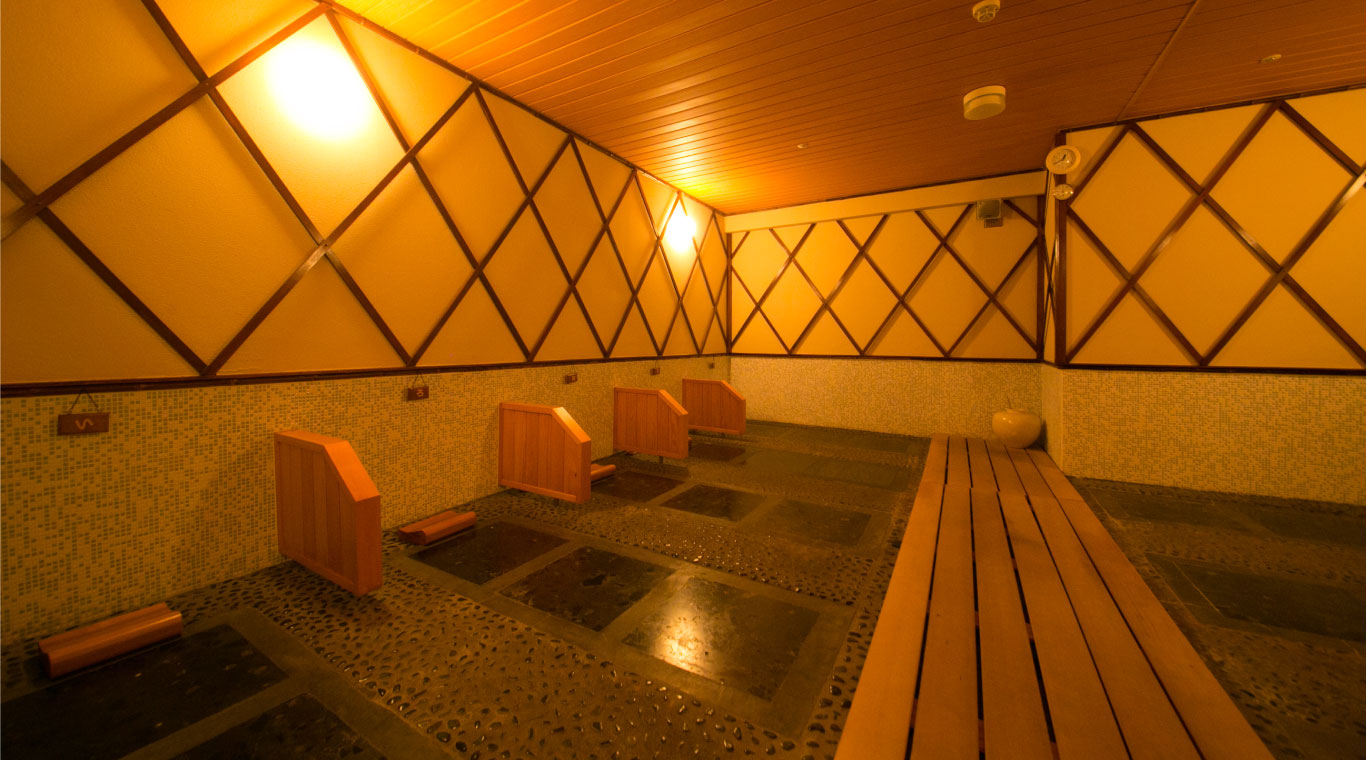 Refreshing bedrock bathing to relieve your daily fatigue with sweat is something you'll love as much as you like Onsen bathing.
Bedrock bath, a unique style of bathing, relieves the conditions such as poor circulation, edema, and stiffness by warming your whole body slowly and thoroughly on the heated stone bed is acknowledged nationwide. Highly recommended to use bedrock bath after Onsen bathing. Ladies-only units are available.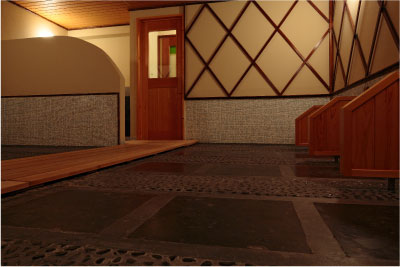 Hours of Operation:
3:00pm – 10:00pm (L.O. 9:00pm) Daily

\1,210 per person / 60 min.

*Sales tax is included.
*Reservations required.