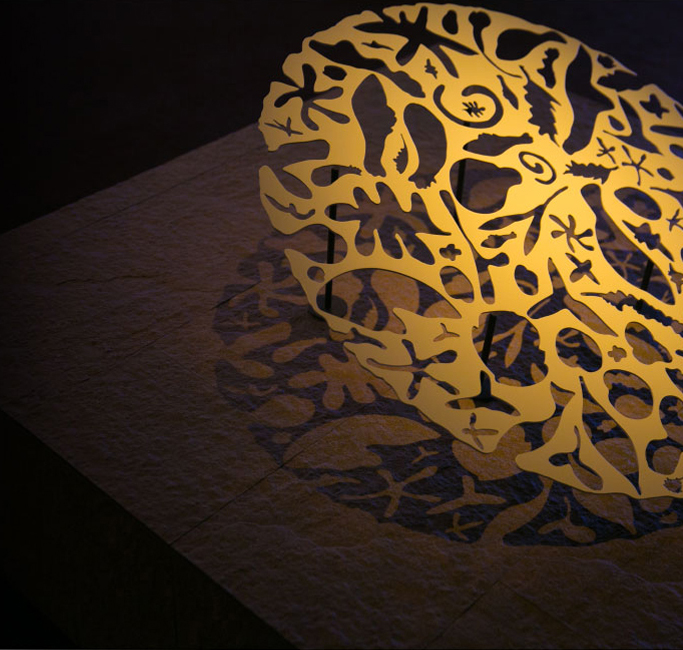 Indulge yourself in the wafting serenity and feeling of nostalgia Bourou NOGUCHI Hakodate exudes.
In the stellar location of Hokkaido's prestigious Hakodate Yunokawa Onsen with a history of 350 years, Bourou NOGUCHI Hakodate welcomes you with the sleekly appointed suites, Japan's foremost Onsen, the luscious Hakodate delicacies, and the intoxicating atmospheres of good old days in the city.
Stylish but classic, modern but traditional - Those right blends of 180-degrees offer a dramatic luxury stay and extraordinary experience for you.
Take this opportunity to get to know an authentic Japanese luxury for you to unwind and fascinate.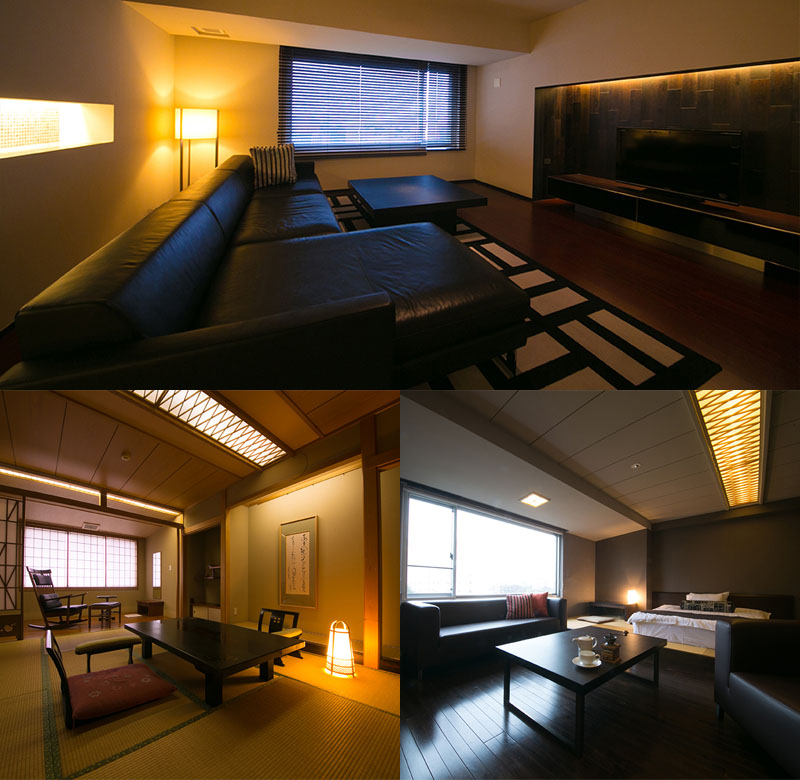 Borough NOGUCHI Hakodate offers you the three types of guest rooms: SUITE the sumptuous duplex suite rooms, WAMODERN with a wafting ambiance of nostalgic Hakodate City, and intimate OHITORISAMA for lone travel.

Take off your shoes, and you'll encounter a cordial welcome by the relaxing retreat with a spacious room.
Enjoy your lavish stay in a stylish design and luxurious comfort.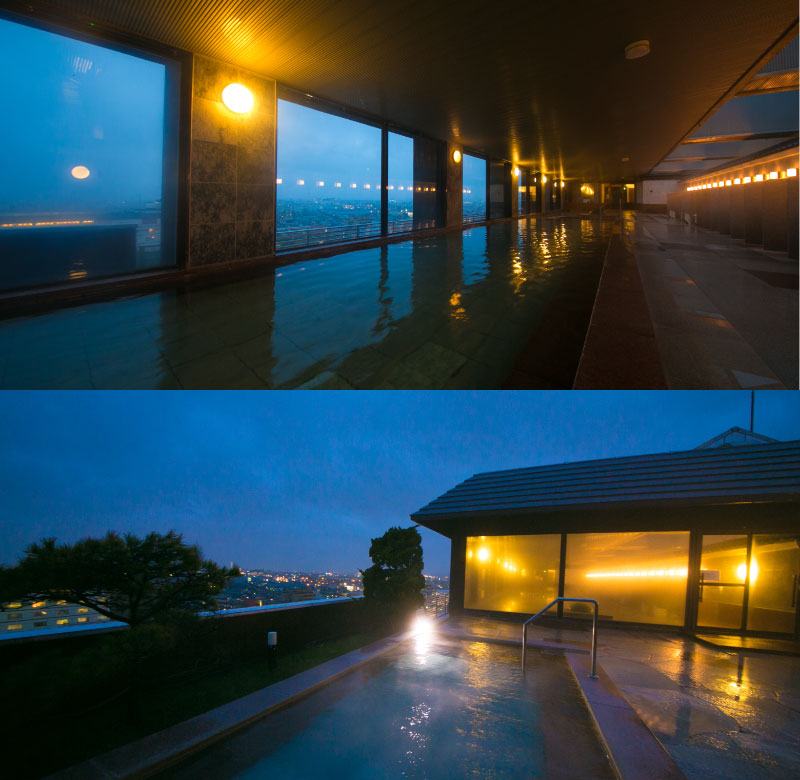 Experience a supreme relaxation of bathing in our open-air bath on the top floor of the property with an unobstructed view of Hakodate city lights and enliven airport.

Whereas in your guestroom, the private Onsen bath with a view will invite you to the world of sheer bliss - musing, reminiscing, and dreaming. Enjoy whatever you desire.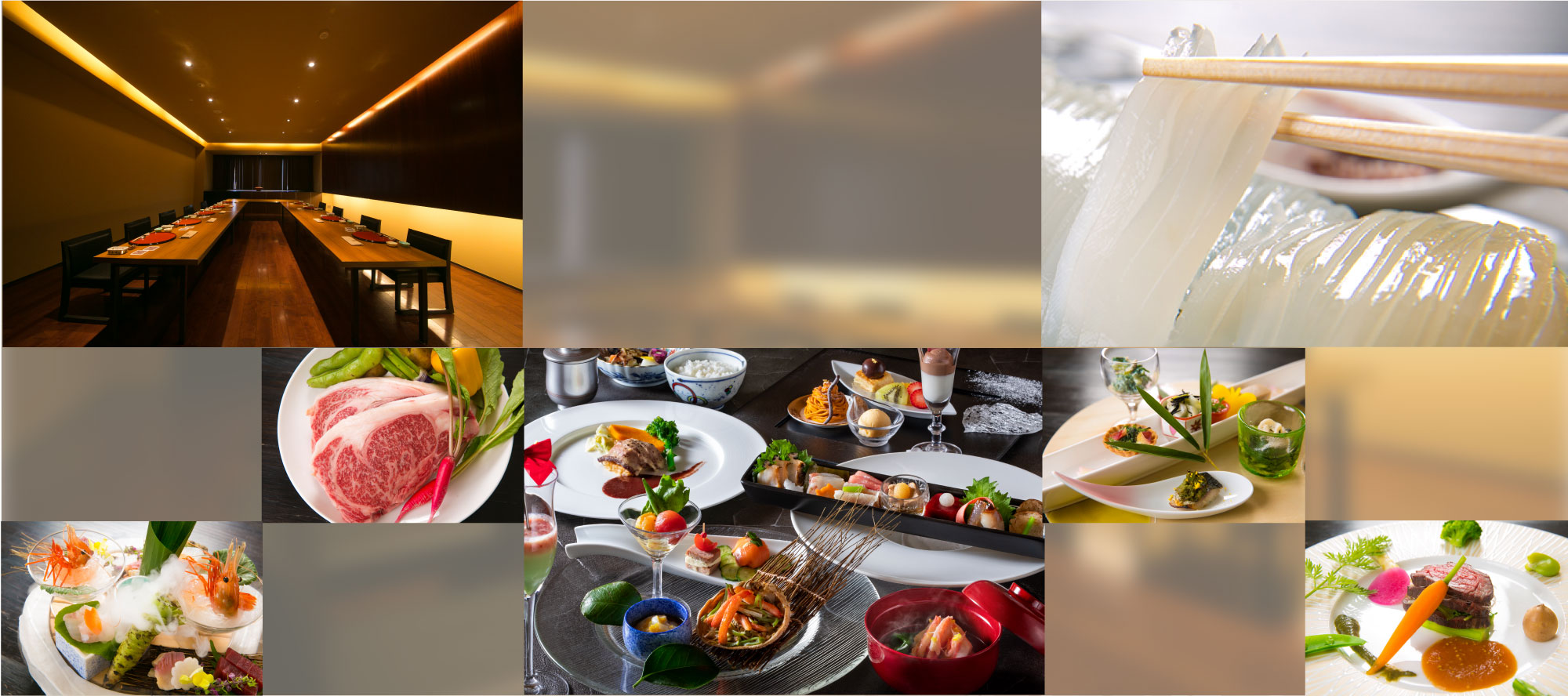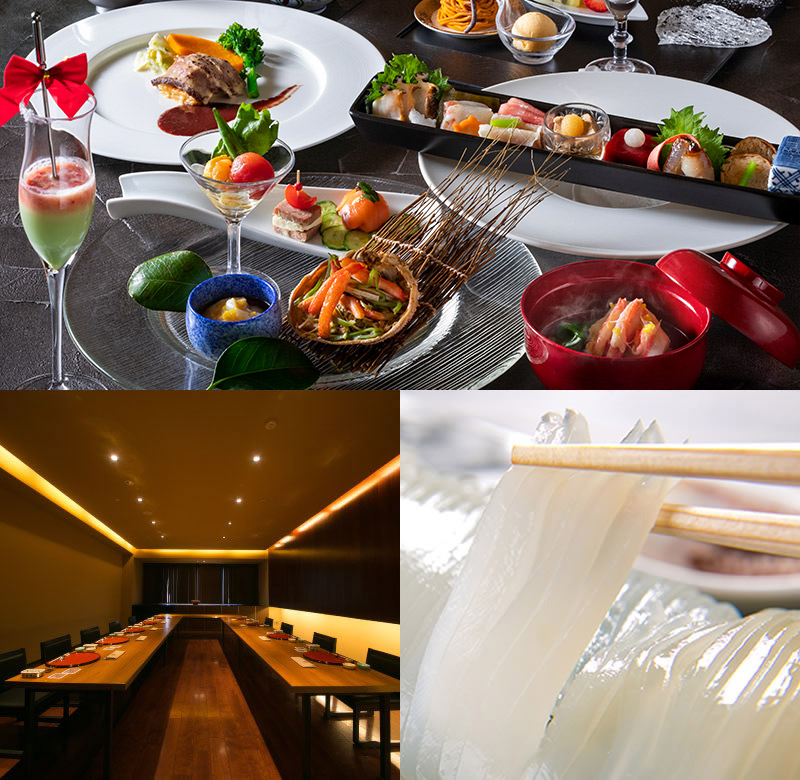 Kaiseki style cuisine using only the freshest local ingredients, based on a concept of "Earthearth, beauty, and wisdom." The menu features food from many different locales around theHokkaido southern Donan region, creating a sense of traveling through each dish.
Enjoy delicate and unique dishes interwoven by our Japanese cuisine head chef and Western cuisine chef in four totally different atmospheres.