A refined hideaway for sophisticated people strewn with diamonds of playfulness.

Our public area reminding you of a modern art museum is also like an amusement park full of attractions to stroll around, sit back and read, tilt a glass of wine, and grab a little souvenir in hand.
Sometimes it would be fun for you to leave your favorite guestroom and enjoy at the library, bar, and gift shop.
Bourou NOGUCHI Hakodate has everything.
Free Wi-Fi is available for internet use in the property.
Waterside Cafe YUGEN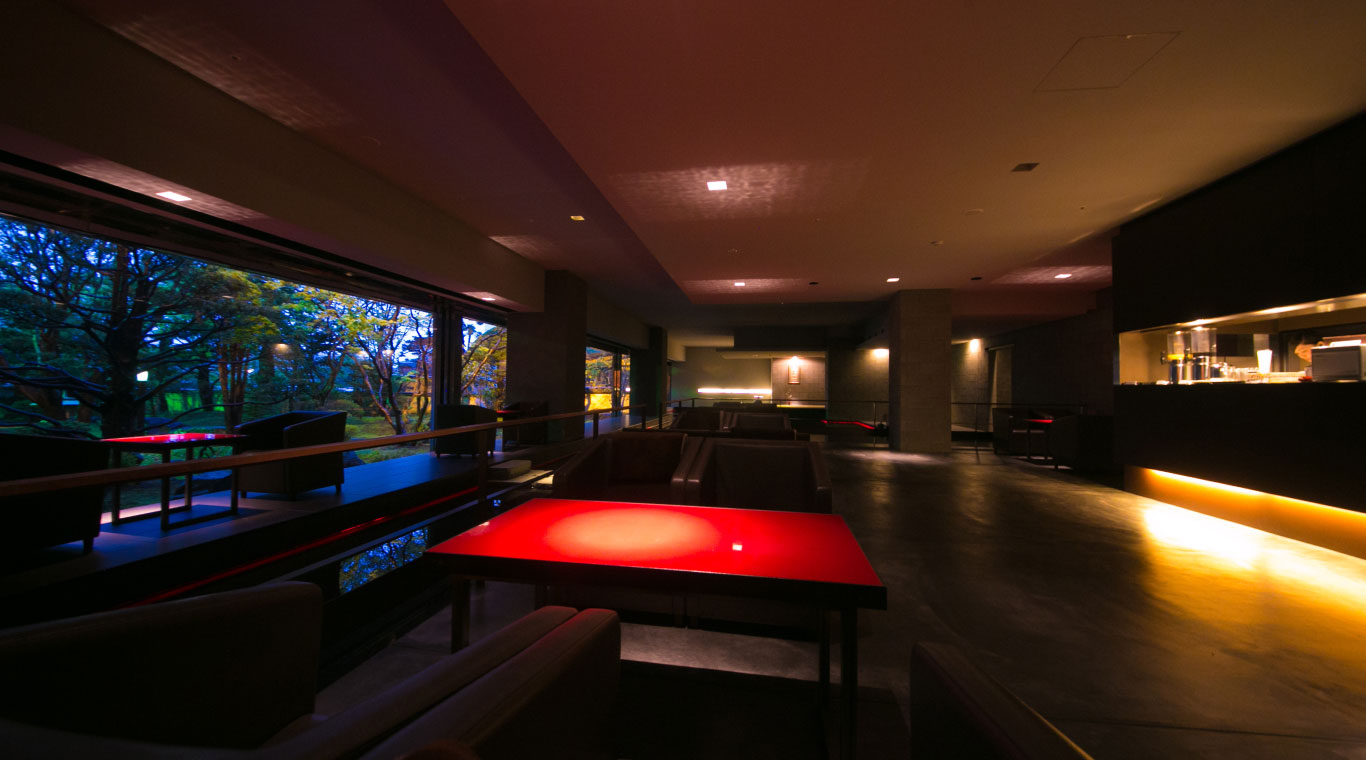 Your journey around Bourou NOGUCHI Hakodate begins here, at Waterside Cafe YUGEN.
The tables in the cafe to greet our guests were designed in the images of Hakodate Port and Tsugaru Strait, and you'll enjoy the magnificent Japanese garden seen from your seat.

The serene atmosphere and the beautiful landscape will make you feel at ease and forget about the passage of time while having a steaming hot cup of coffee.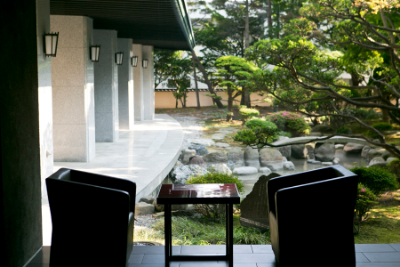 Hours of Operation:
 7:00am – 12:00noon, 2:00pm – 9:00pm
 Feel free to enjoy complimentary coffee and soft drinks.
Japanese Tea Room MUSOUAN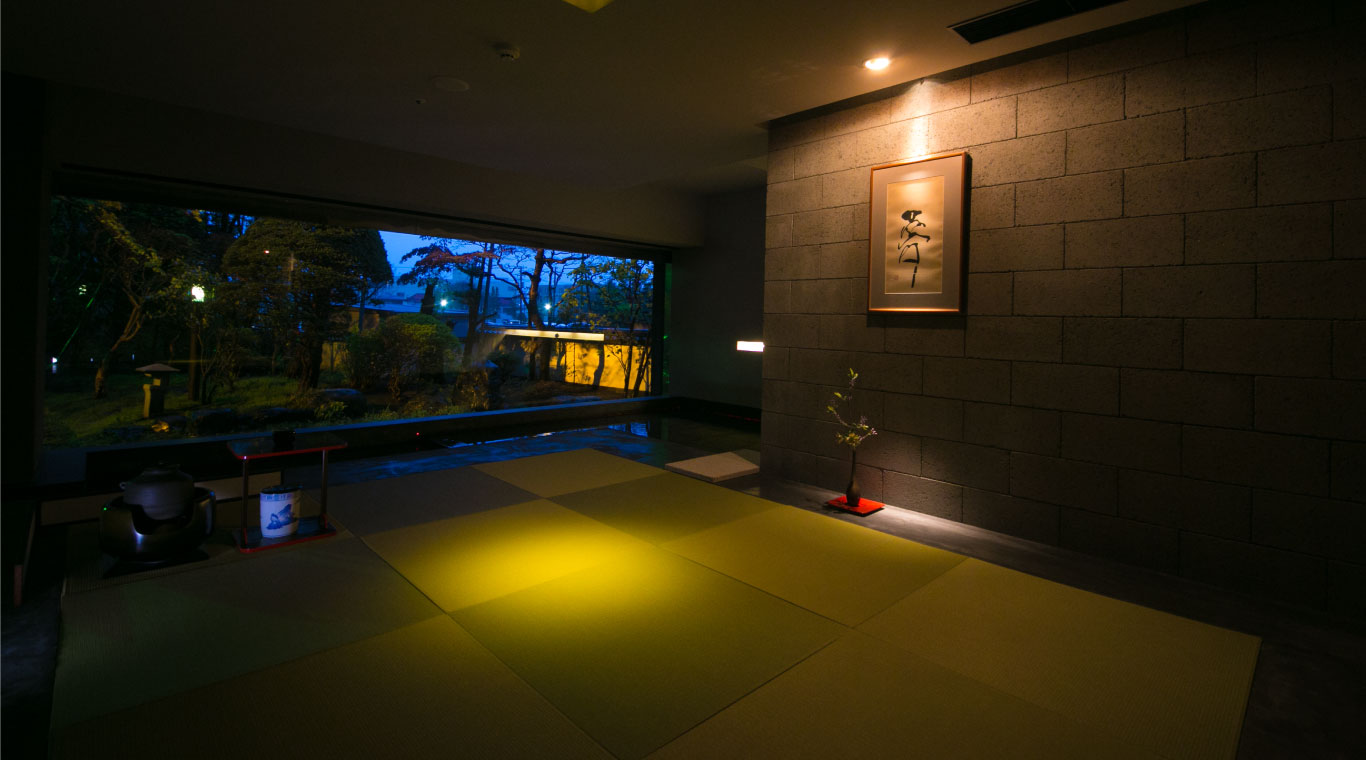 Experience a breathtaking beauty of Japanese tradition in the stylish atmosphere.
A quiet corner floating on the water with the ambiance of traditional Japanese tea room makes you feel like slipping back in time while in the stylish lobby floor.
When you sit on the Ryukyu tatami mats and look at the Japanese garden, time begins to flow softly.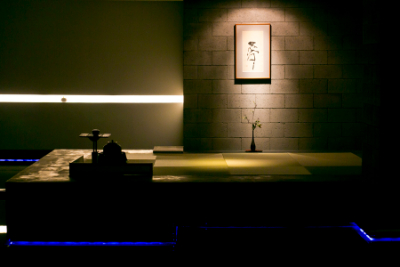 SKY SALON BOUKYOU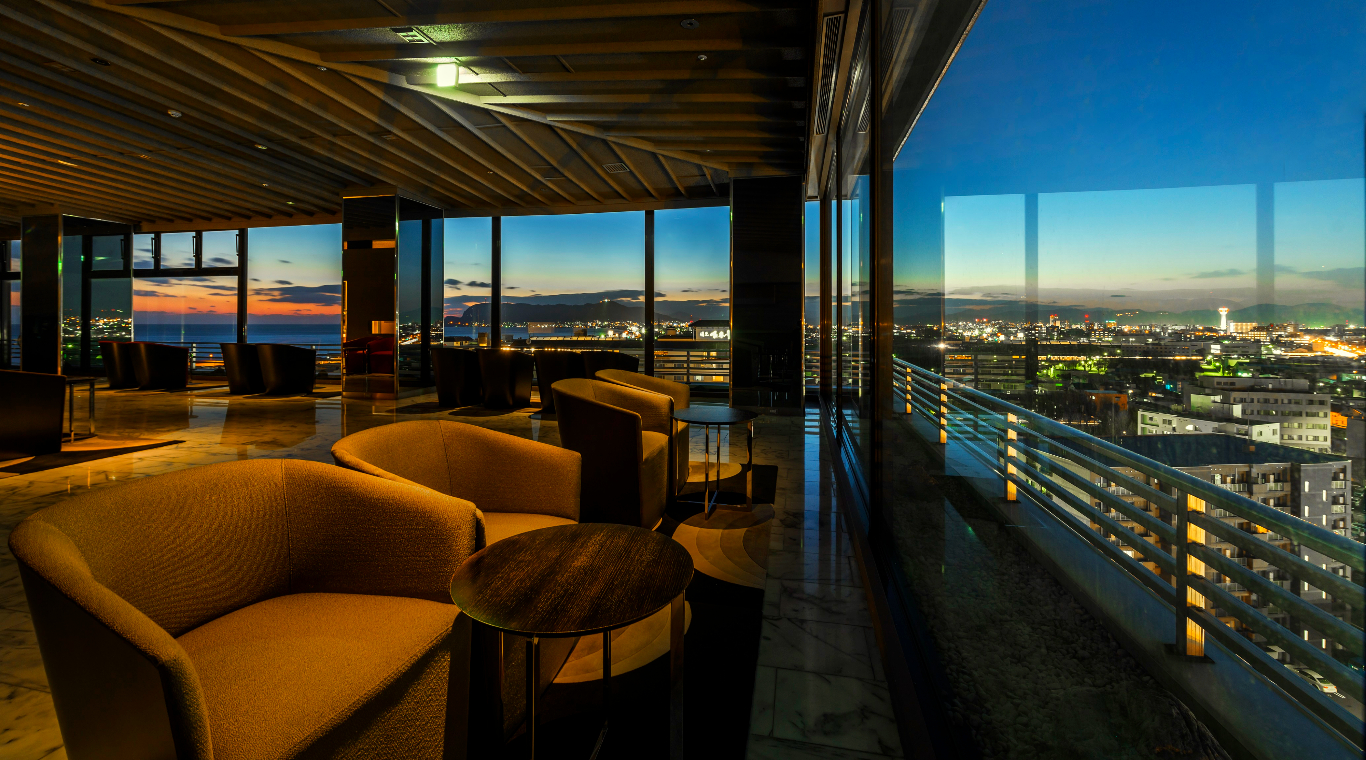 Enjoy a soothing rest in the window seat of the salon after Onsen bathing while looking down at the night view of Hakodate City like the starry skies.
There are three reasons for you to stay for a while at the salon on the top floor; to look down a romantic city view in the gathering dusk as the most beautiful moment of the day, to rest in the intimate seating for you and your special one after bathing in the communal bath, and supreme relaxation in a massage chair to induce a good night's sleep.

※We do not accept reservations or seat blocks for group use.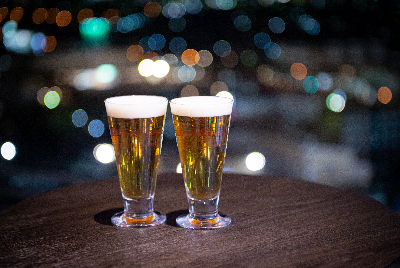 NOGUCHI LIBRARY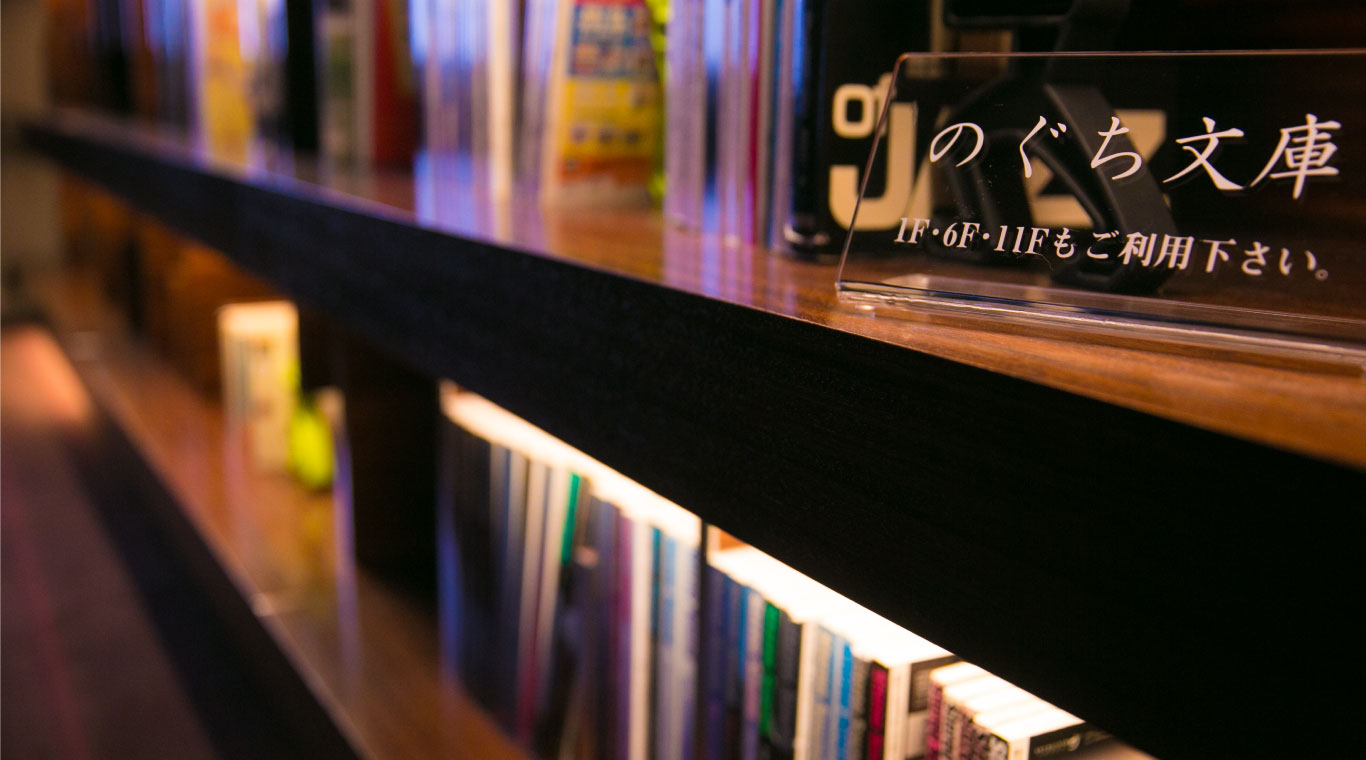 Sit back and read, write, or surf on the internet.
NOGUCHI LIBRARY is always there for your carefree time.
Bourou NOGUCHI Hakodate offers not only the guestrooms but also fascinating facilities such as Noguchi Library.

Sometimes it would be delightful if you stay for a while outside your guestroom.
Noguchi Library on the water has all those books selected by the hotel owner and the antiques.
Take a photo book or write a postcard to your family and friends.
You will love this place with a different atmosphere from the one in your guestroom.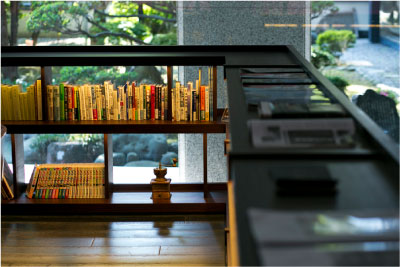 BAR long good-bye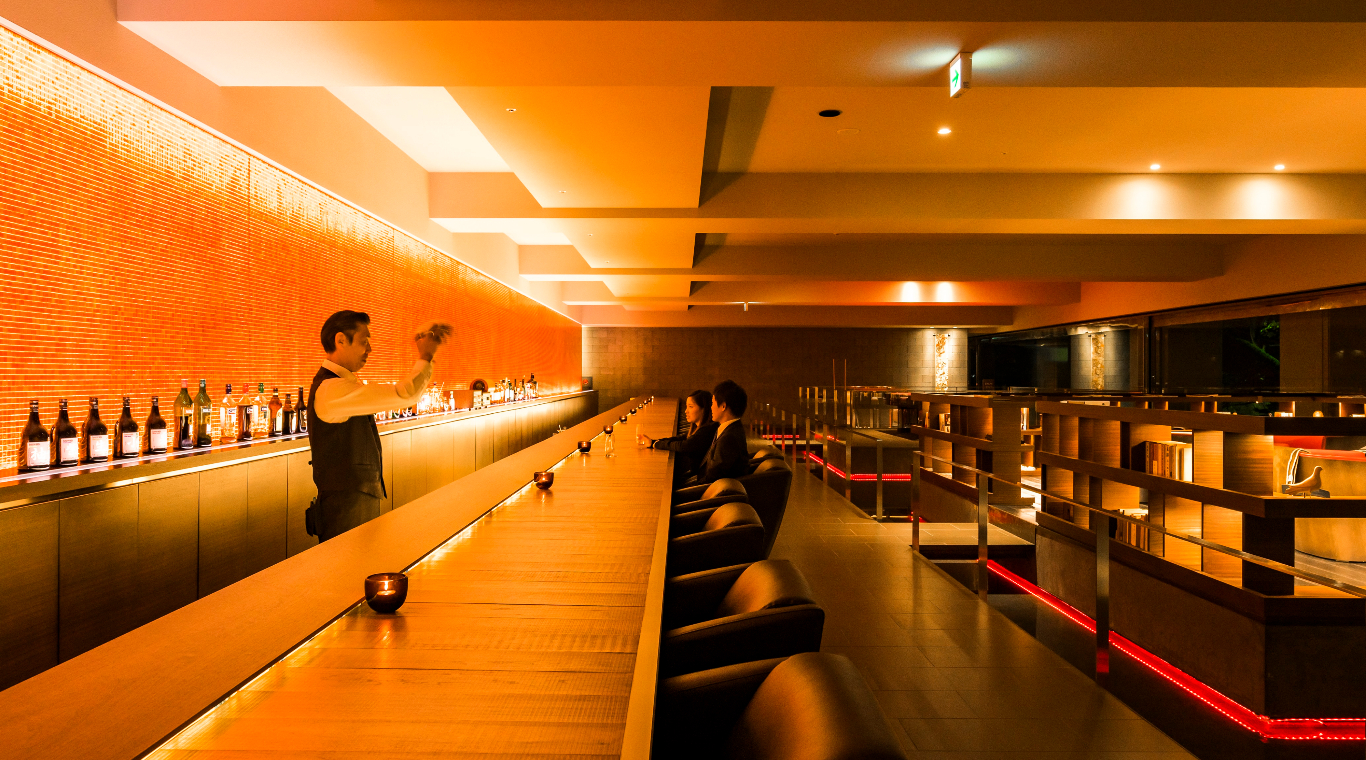 A tipsy moment with a glass of whiskey would make you feel in Raymond Chandler's The Long Goodbye
Our bar, the long good-bye named after the world's bestseller written by Raymond Chandler, is a stylish bar lounge that leaves the image of his hard-boiled novel with the essence of elegance and intelligence.
Welcome to this perfect place for the finale of your day.
A night with a glass of vintage whiskey or our original cocktail here would make an unforgettable page imprinted into your book.

※We do not accept reservations or seat blocks for group use.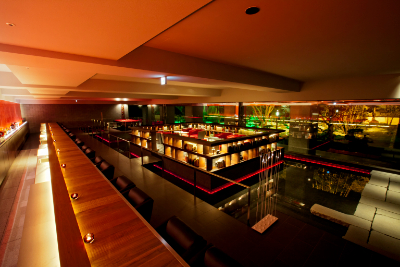 【Open Hours】8:00pm – 12:00Midnight (L/O 11:30pm)
BILLIARD SALON ISARIBI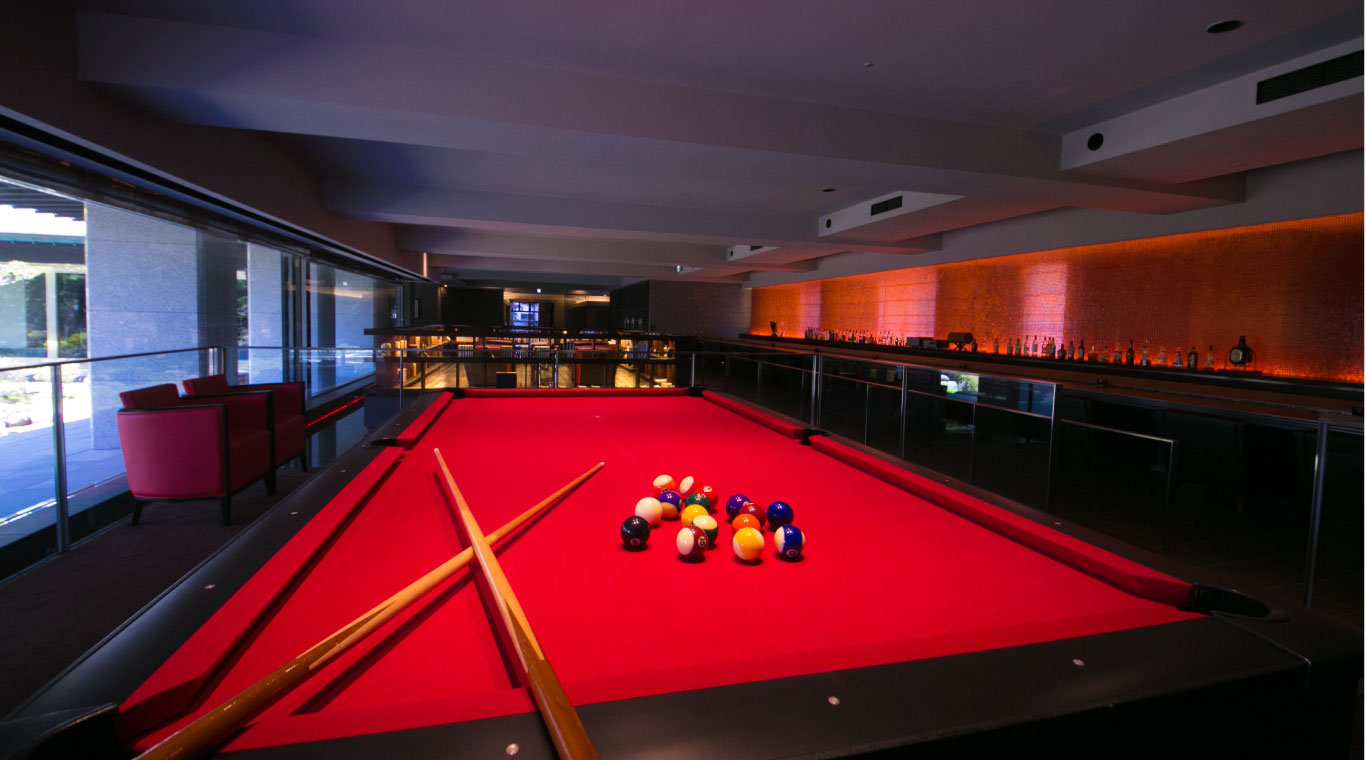 Beautiful pool hall floating on the water will light up your playful seriousness.
With a vivid crimson pool table in the dim lights, designed as an intimate playhouse, meticulous about the material, color, lighting, and dimension, BILLIARD SALON ISARIBI stands out like a little light of fishing boat floating on the horizon.

Come and play a game here anytime you like.
A pleasant moment in the exotic town Hakodate with the ordinary life left behind will jazz up your stay.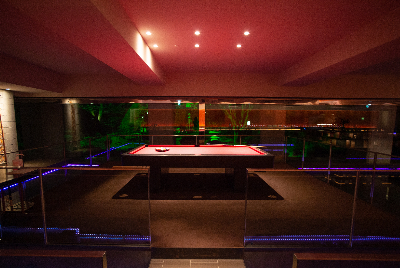 Shops N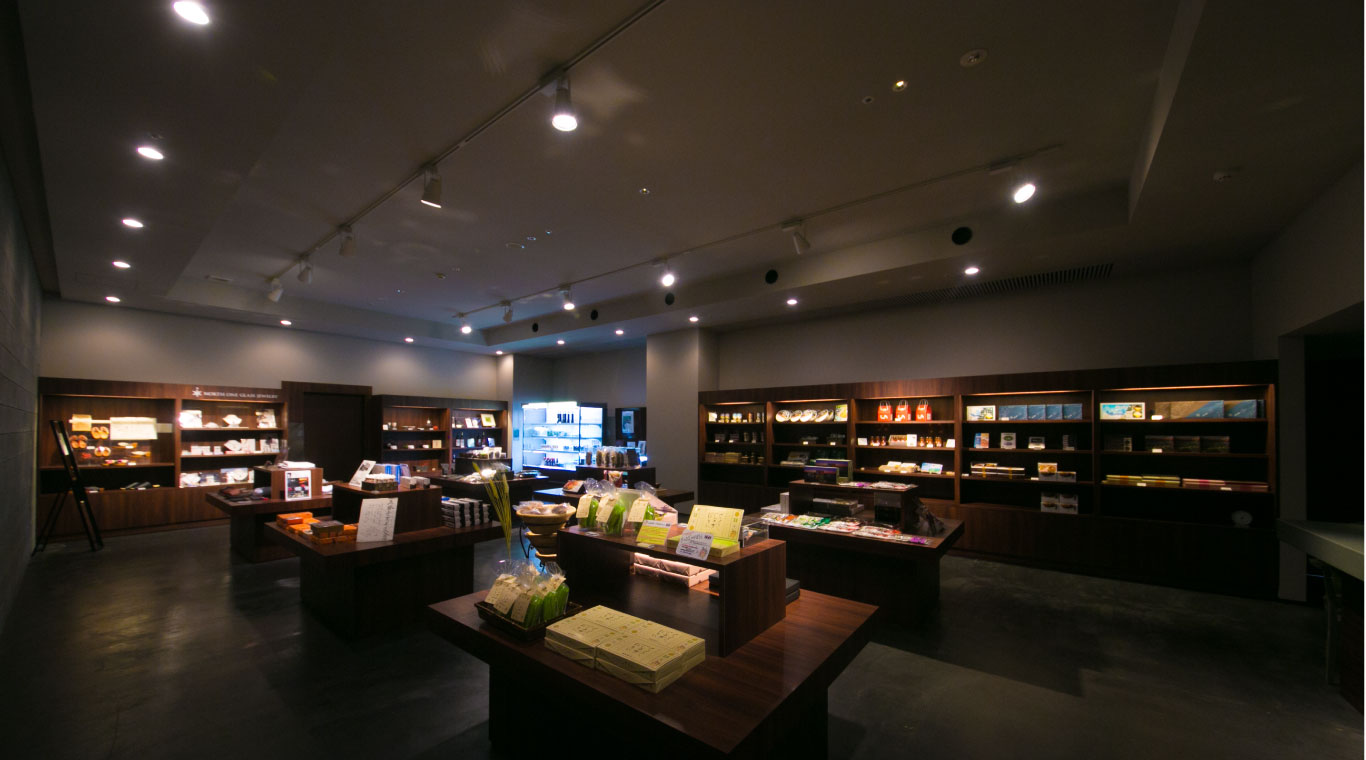 Find your favorite souvenir at Shops N and give shape to your beautiful memories in Hakodate.
Look around the shop, and you'll find something special for your family and friends waiting in your hometown.

In addition to our original goods and products, Shops N has a lot of popular souvenirs from Hakodate and the entire regions of Hokkaido.

Order the Dango dumplings from the confectionery Gingetsu offered as a welcome service at the reception if you're fond of it, and it will be delivered the next morning.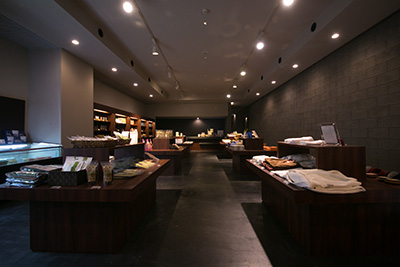 Hours of Operation:
8:00am – 12:00pm, 2:00pm – 9:00pm
JAPANESE GARDEN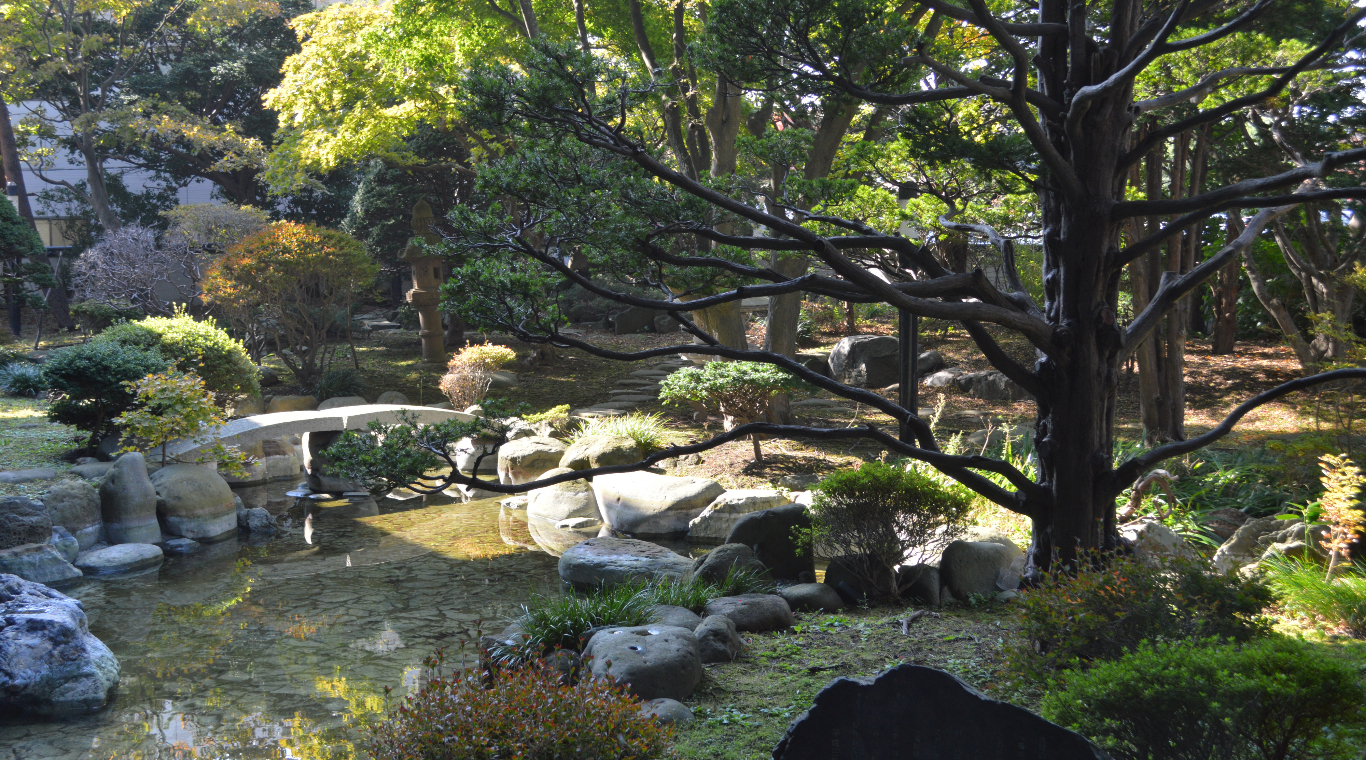 A pleasure to blend into the Japanese natural beauty in the modern design
The beauty of our Japanese garden seen from the guestrooms, lounge, and dining rooms, is worth more than a glance.
Our Japanese garden, which reflects the transition of the four seasons most vividly in the property, has quaint and tranquil atmospheres and makes your stay more beautiful.