Experience Hakodate food culture and seasonal local ingredients from Southern Hokkaido.

Our cuisine highlights the charms of our local food.
The foundation of the food we serve is our philosophy of "earth, beauty, and wisdom." We want to share the delicious flavors of our local treasures. Seasonal Southern Hokkaido local ingredients are delicately arranged to create original dishes that will spark your imagination at every turn.
DINNER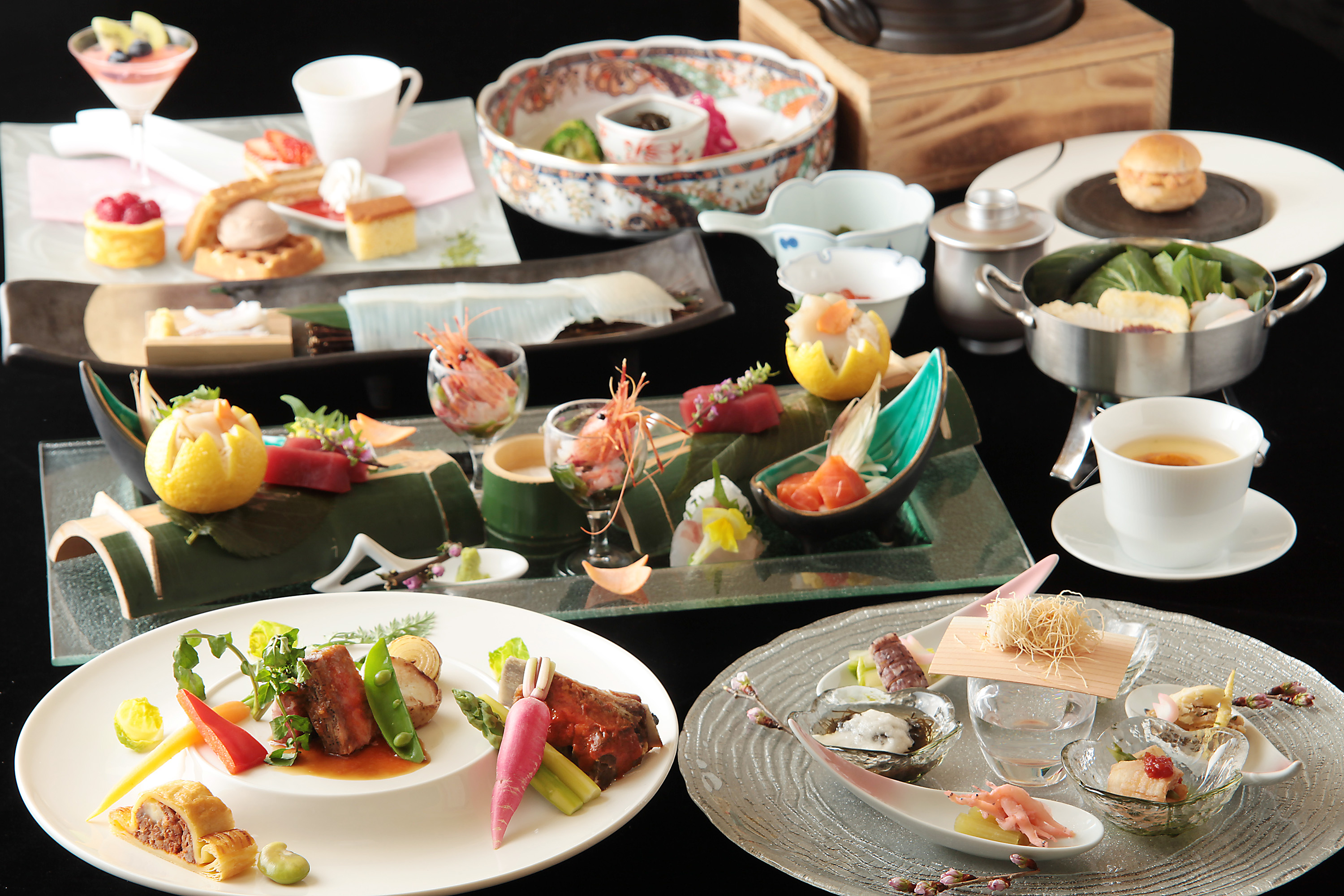 The mesmerizing delights of the fruits of the mountains and sea
of the Seikan region meticulously seasoned and prepared
Out hotel advocates for the enjoyment of delicious local ingredients following our "earth, beauty, and wisdom" philosophy, without the hunting of wild birds and game. Each and every dish incorporates the bounty of the Southern Hokkaido region harvested from nearby towns, including seafood fished from the Tsugaru Strait.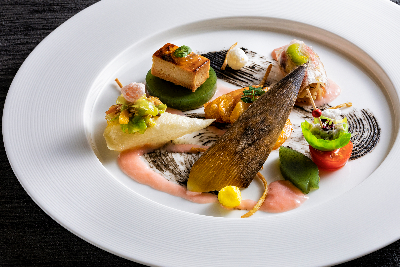 Handpicked ingredients
We serve fresh "Squid Sashimi" fished in the sea around Hakodate at morning.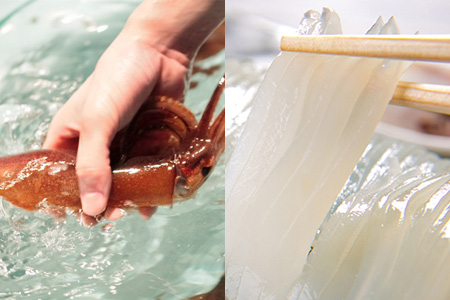 "Tsugaru Strait Assortment" featuring a variety of Seikan region seafood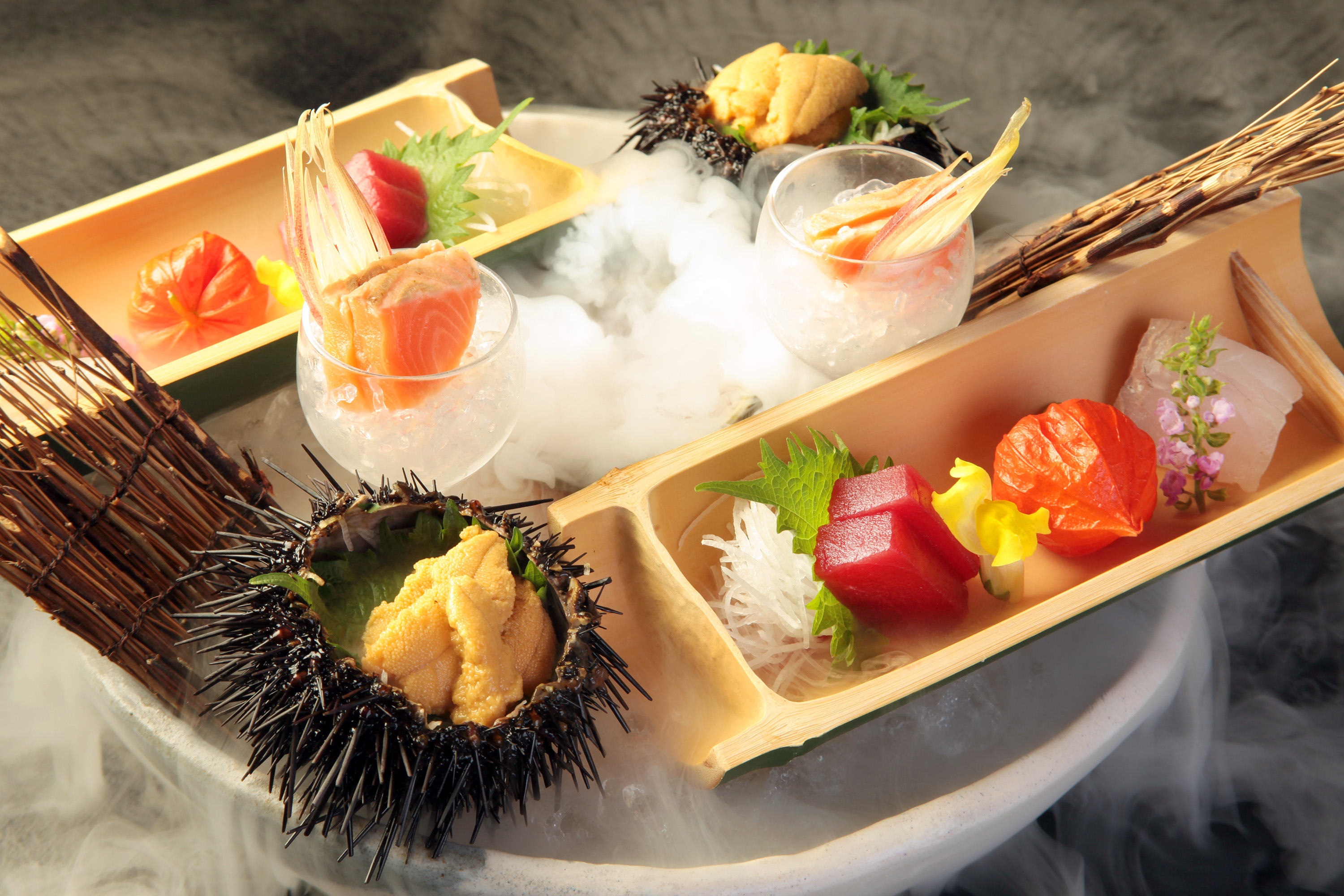 Southern Hokkaido-raised "Fukkurinko" rice cooked in an iron kettle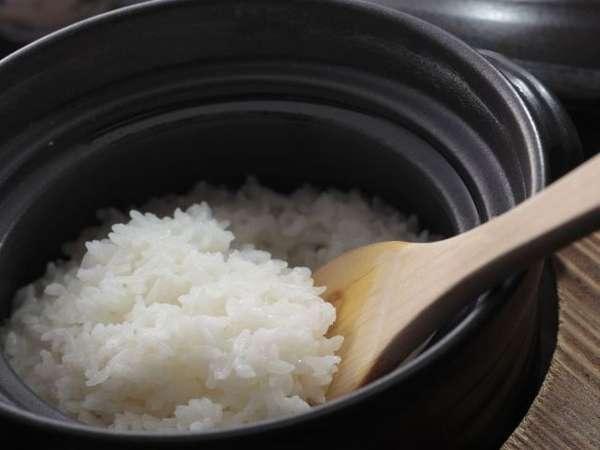 BREAKFAST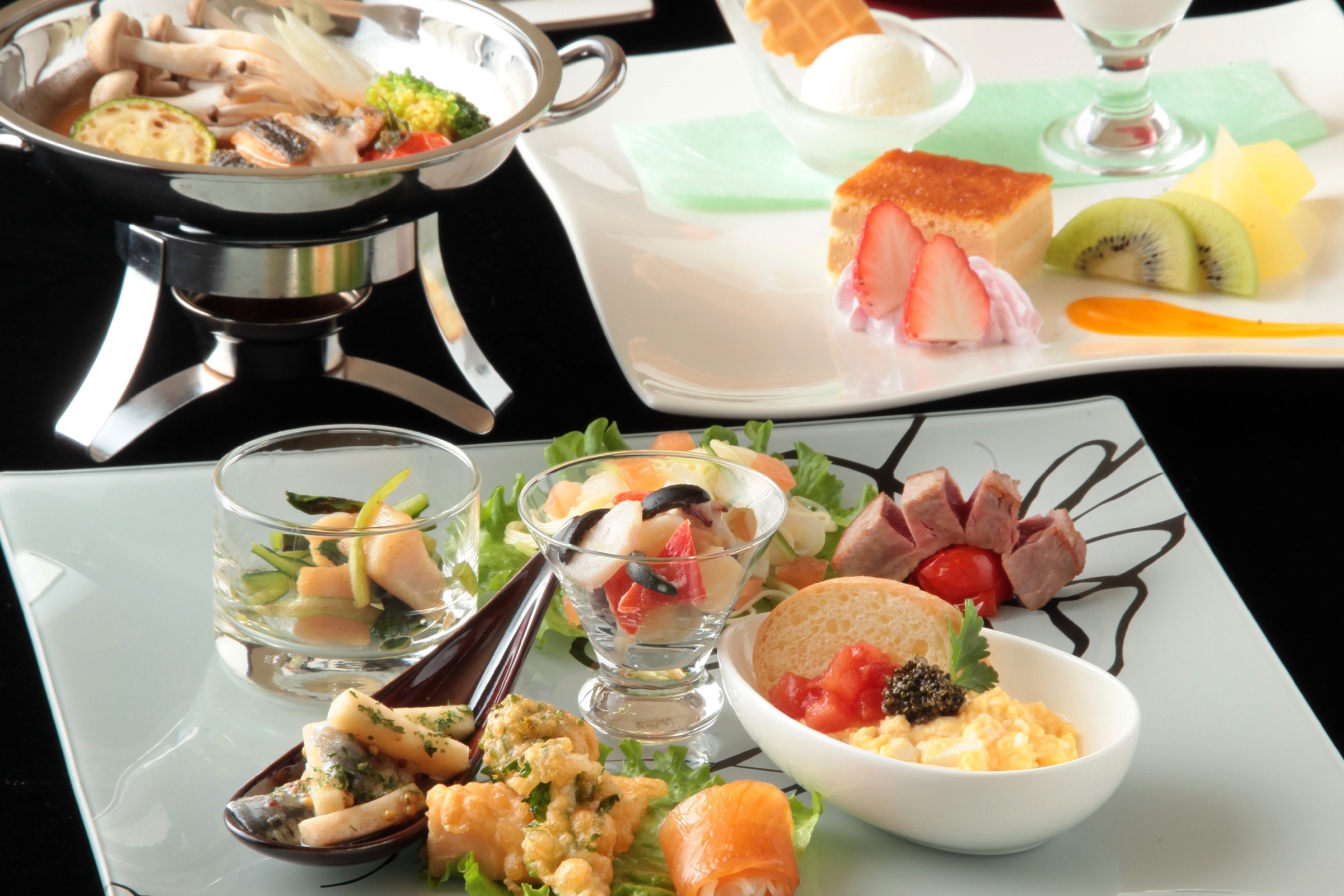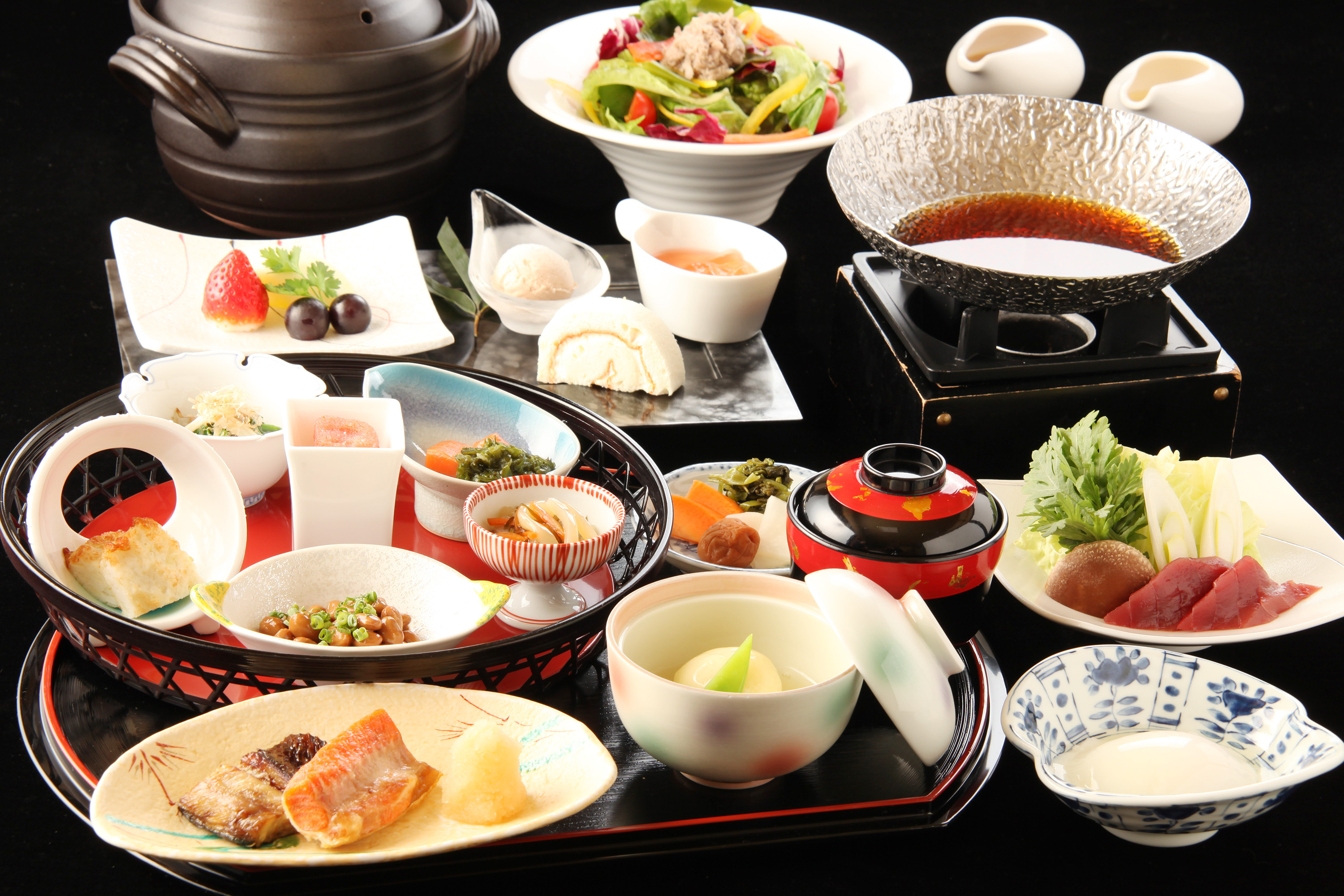 Have your choice of Japanese cuisine distinctive of a port city
or Western cuisine designed by our chef.
The Japanese menu features dishes distinctive of a port city. Our Western cuisine is stylish Mediterranean-influenced dishes focused on seafood from the Seikan region.