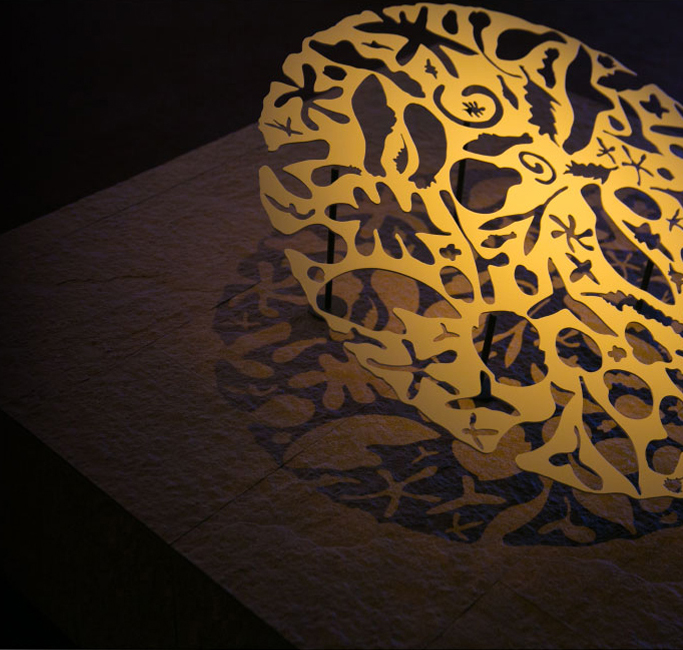 A touch of modern atmosphere wrapped in nostalgia
Hakodate Yunokawa Onsen Hot Spring is a famous hot spring with around some 350 years of history.
Here stands a hotel that combines refinement with the essence of Japanese tradition,
where you'll find a relaxing Japanese-modern space with polished design,
Japan's foremost onsenhot spring, and creative kaiseki cuisine bursting with flavors distinctive of Hakodate.
A wonderful place for any kind of journey that will satisfy all the senses.
A space for those who understand true relaxation.
Begin a splendid journey by experiencing a modern and traditional Hakodate always new and old alike—modernity wrapped in nostalgia.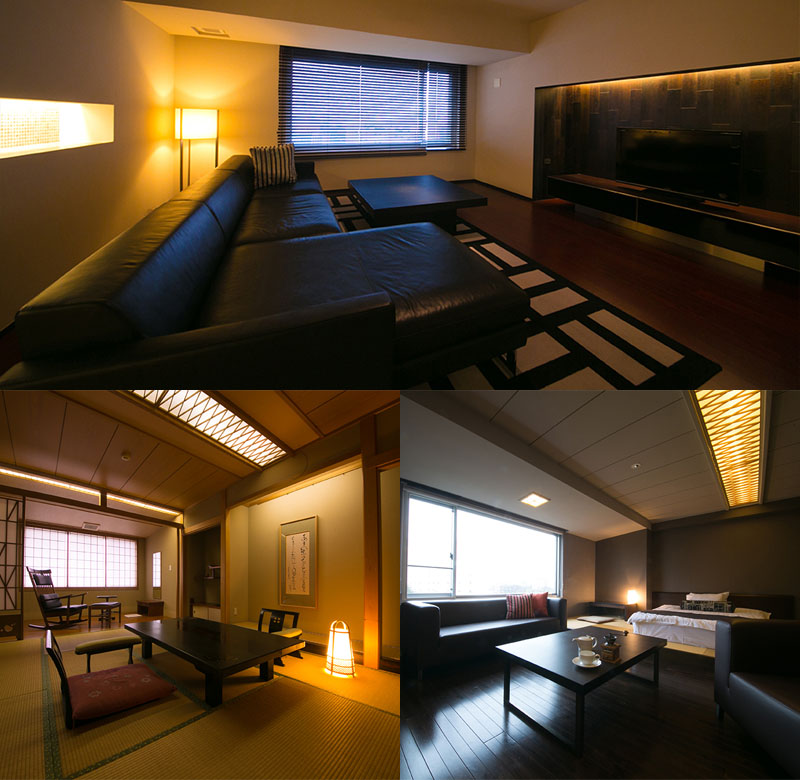 The instant you set down your bags, our guestrooms built for relaxation will make you feel at home.
Select the room that suits the journey you desire from the luxurious maisonette -style SUITE, the WAMODERN room that conjures feelings of a nostalgic Hakodate, and the OHITORISAMA, designed specifically for solo travelers.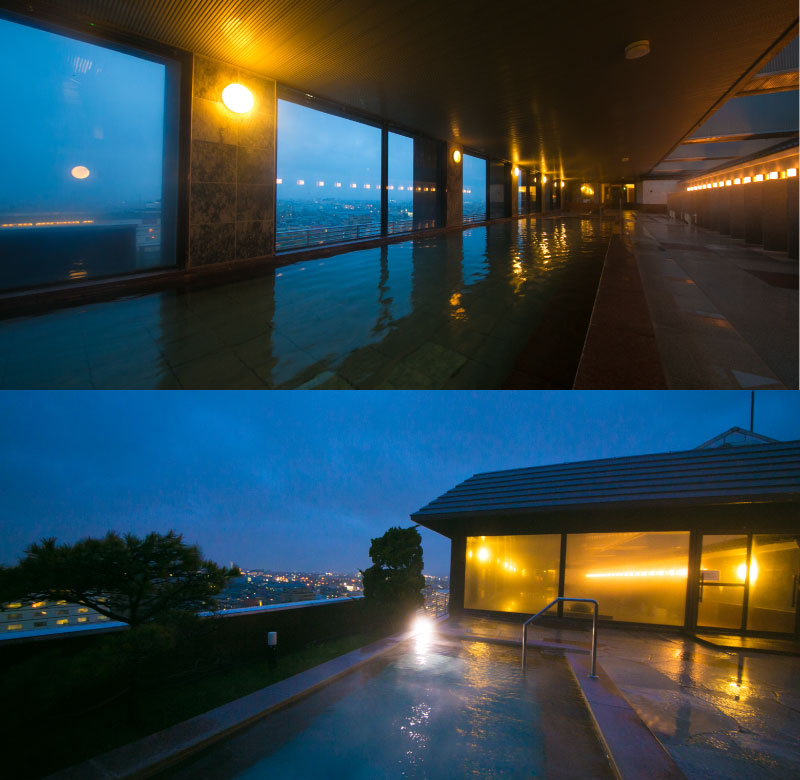 Our top-floor open air overlook bath is situated at the highest point of Yunokawa Hot SpringOnsen. Indulge in a supreme bathing experience in a space boasting an unobstructed view of the night skyline of Hakodate and the flames of night fishermen, planes arriving and departing at Hakodate Airport, and more.
Get a taste of true luxury by having this famous hot spring all to yourself in guestrooms with private baths with views.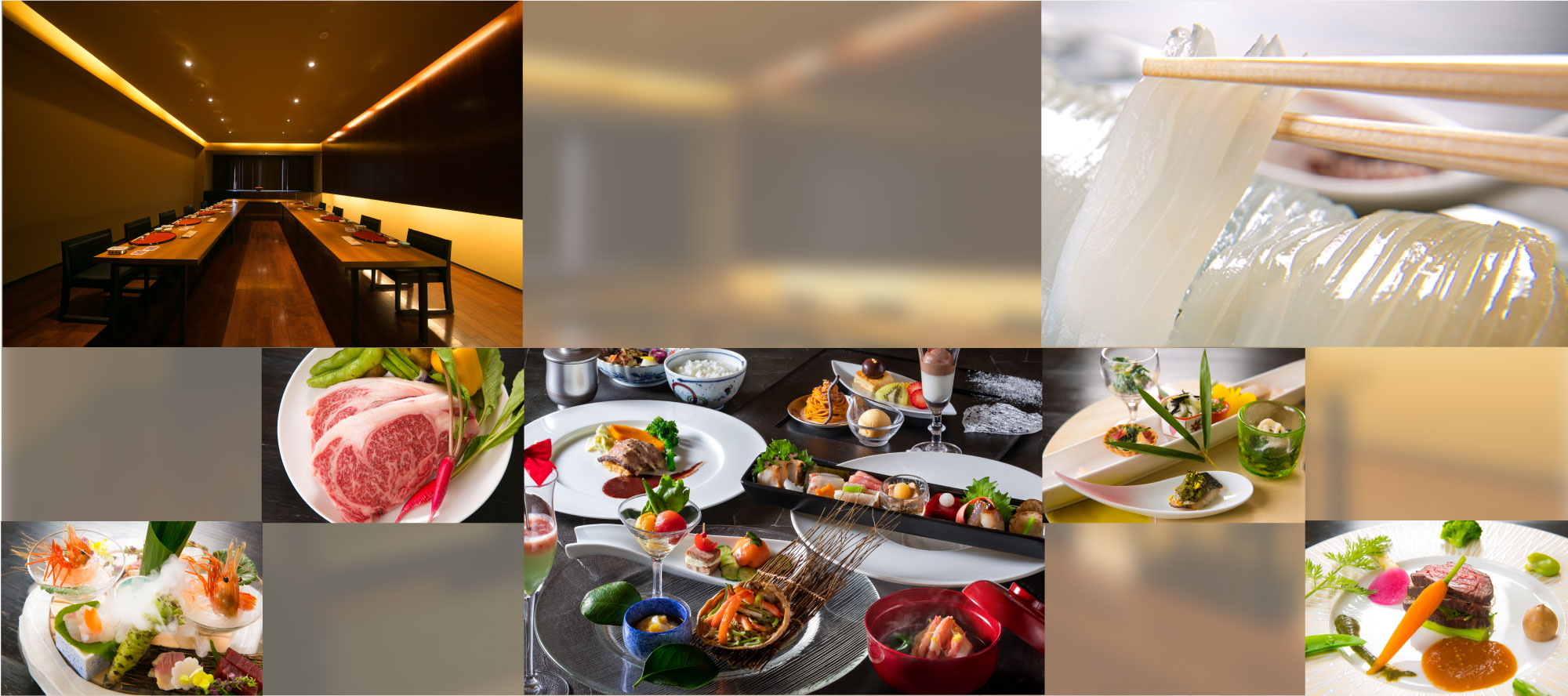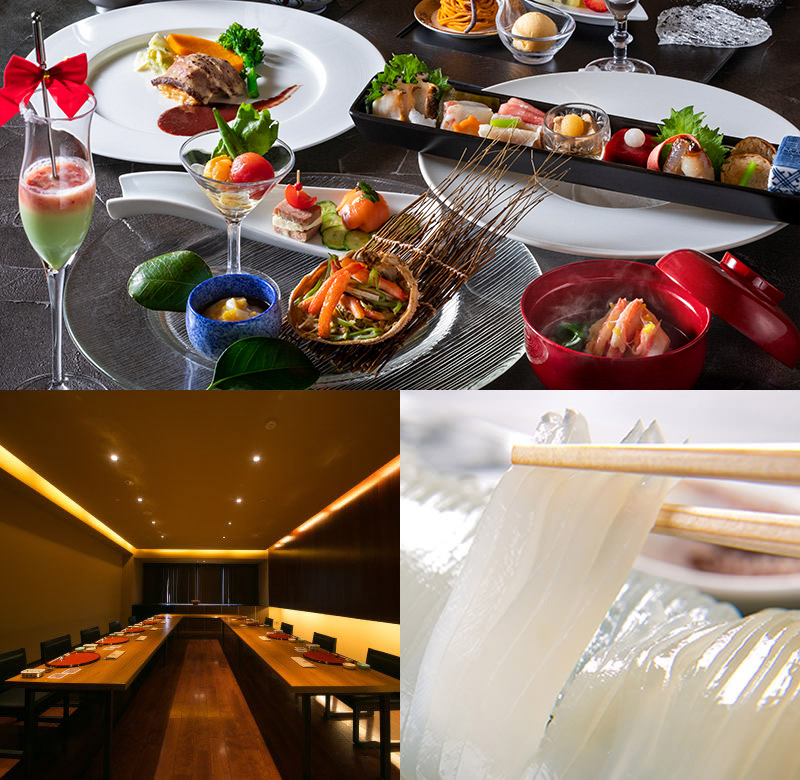 Kaiseki style cuisine using only the freshest local ingredients, based on a concept of "Earthearth, beauty, and wisdom." The menu features food from many different locales around theHokkaido southern Donan region, creating a sense of traveling through each dish.
Enjoy delicate and unique dishes interwoven by our Japanese cuisine head chef and Western cuisine chef in four totally different atmospheres.